If Your Car Is Looking A little Sick,Just Bring It To The Doctor.We(Are)Great Falls One And Only Auto Doctor,Come And See Us Today For A Free Estimate.The Doctor Is Always In!!
Great Falls Finest in Collision Repair And Refinishing.Insurance Prefered.We Pride Our Selfs in Giving Our Customers The Absolute Finest And Best Service Possible.All Repairs Are Quality Backed By A Lifetime Warranty.Preferred Insurance Provider.Insurance Claim Assistance.Pick up & Delivery Service,Rental Car Assistance,Towing Assistance And Mobile Estimating Service.We specialize in Complete Collision & Refinish,Frame and Unibody repairs,Customs,Restorations,Modifications,Body Kits, Glass & Accesories.We Also Offer Many Other Products and Services.Like Armor Coat. A Revolutionary Paint Protection Coating That Will Not Fade Or Peel. Light Rite,A Revolutionary Light Restoration And Repair Coating,For Those Unsightly Looking Headlights.We Use Only The Absolute Best Products On The Market In Todays Times,No Cheap Imitations.In 1997 The Montana Legislature Passed A Law (Forbidding) Insurance Companies To Require You To Use A particular Repair Shop. Remember It Is Your Vehicle; Be Sure To Take It To The Shop Of Your Choice. There Is Also No Law Requiring You To Get More Than One Estimate.Just Tell Your Insurance Company Where You Want Your Car Repaired. We Hope You Choose Us.

---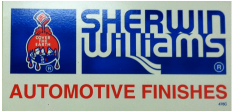 We Offer Nothing But The Best When It Comes To Refinishing. Sherwin Williams Is Far Superior Over Any Other Paint Manufacturing Company On The Market Today. They Offer Excellent Support,Excellent Paint Matching,Life Time Warranty.T&C Collision Also Warraties Our Repairs For The Original Owner.We Also Have Computerized Paint Mixing For That Perfect Match every time.
We Are Located 5 Miles West Of Great Falls ,Just Off The Frontage Road. Easy To Find And Well Worth The Drive.